About Us
EMERGENCY (800) 237-4110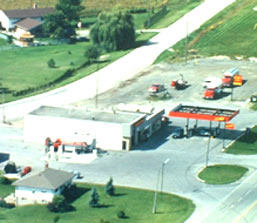 McROBERT FUELS was started in 1995 in Strathroy Ontario and is a customer service-focused company. We are adamant about a few simple values: commitment to customers, quality workmanship and continual learning.

McROBERT FUELS focused on expanding into Propane by opening the Propane Division in 1999 at the Strathroy site. Shortly thereafter McROBERT FUELS completed an ERP (Emergency Response Plan) in partnership with P.E.L.

Our customers are served with a continuously updated fleet of trucks operated by an experienced staff of delivery drivers. Our Service Division is staffed with professional technicians using up to date equipment.

McROBERT FUELS is a growing company constantly expanding both the propane and fuel delivery areas.

McROBERT FUELS has consistently proven to be a successful operation servicing many locations in southwestern Ontario with daily and weekly deliveries offering prompt and courteous service. We are price-competitive and offer a full range of products and services, but our number one goal is to satisfy you by providing outstanding value and top quality products. We offer our customers unique oppportunities to truly save money on day to day costs.

Our staff has an ongoing commitment to training and safety including local emergency services and is recognized as an Environmental leader in technology, product handling, and storage.

While doing business today is a bit more complicated than it once was, these same values are the core of our business approach today. McROBERT FUELS is committed to maintaining the values initiated back in 1995.

Call the office for assistance or click the "CONTACT US" button to send an email directly.