Products, Services & 24 Hour Emergency Delivery/Service
EMERGENCY (800) 237-4110
McROBERT FUELS has been supplying quality fuels and petroleum products along with exceptional service to our customers since 1995. Whether you are a looking for furnace fuel to heat your household, fuel for use on the farm, or are looking for a convenient and quick Cardlock to fuel for your vehicle, McROBERT FUELS will be able to meet all your fuel needs.



Telephone & Online Banking Options
Take advantage of convenient pay methods via these convenient links to most major banks. (At this time this service is not available through ScotiaBank).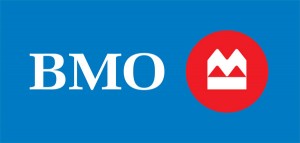 Not Listed?
Check with your financial institution for online banking options.
Gasoline
---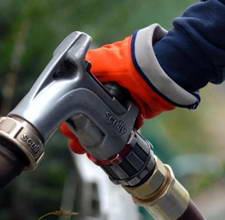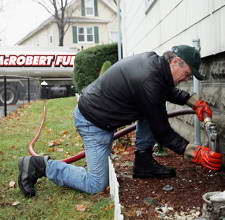 McROBERT FUELS works diligently to provide you with the best possible pricing for gasoline both at the pumps and delivered to your door.

Specializing in fuels for recreational and commercial vehicles as well as farm equipment, we currently offer:

Clear diesel offered both on site and at numerous card lock sites across Southwestern Ontario.
Coloured diesel delivered to your approved tank,
(* PLEASE NOTE * changes to approved tanks as of May 1st, 2002) or in one of our tanks.
Gasoline offered both on site and at numerous card lock sites across Southwestern Ontario.
Bulk and carton grease, oils available at our Strathroy & Lucknow Offices or set up for a delivery to your site.
Uses
Agricultural & Commercial

Here is a list of petroleum products that many of our agricultural & commercial customers take advantage of everyday:




Coloured Diesel Fuel (Off-road use)
Low Sulfur Clear Diesel Fuel (On-road use)
Regular Unleaded Gasoline
Premium Unleaded Gasoline
Ethanol Gasoline
Coloured Furnace Fuel
Generator Fuel
Tobacco Curing Oil

Residential

Many of our customers use furnace fuels for home heating appliances as well as domestic hot water heaters.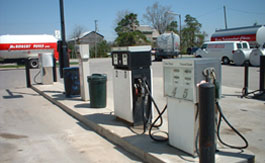 Heating Oil
---
What's So Great About Oil Heat?
Oil heating fuel is now among the cleanest heating fuels available. It is by far the safest type of heating, environmentally friendly, and dependable. You may be surprised to learn that oil heat is more efficient than gas, and that oil heat can be considerably cleaner. Heating oil burns an average of 16% more efficiently than gas, which means you use less fuel and get more heat.




Newer oil furnaces have an average life expectancy of 15-20 years longer than a gas furnace. What's more, modern oil burners produce significantly less particulate emissions each year. That means when you heat your home with oil, you are reducing your carbon footprint.

Hot water heaters fueled by oil have a recovery rate that is twice as fast as a gas heater, which adds value to your home, while increasing efficiency.


Questions about heating oil or oil heat furnaces? Give us a call at (800) 237-4110, and expect honest, straightforward answers from our staff of friendly customer service representatives.








Lubricants
---
McROBERT FUELS has been supplying a full line of lubricant products, greases and services since 1995 in both package and bulk lubricant formats.

We have the equipment, storage, and support, to provide the best product at the best price PLUS we are committed to providing premier lubricant products delivered in a manner that ensures product integrity and customer satisfaction.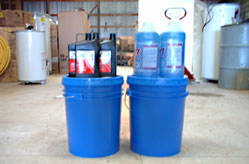 Through our direct relationship with some of the countries top facilities, McROBERT FUELS can offer a multitude of products and services to our customers.

We can provide commercial fleet operators, construction and agricultural clients with heavy duty motor oils plus industrial lubricants such as hydraulic and machine oils at very competitive prices.

McROBERT FUELS can provide you with all of the petroleum products you need to operate your equipment.




Services
---
Tractor Trailer Hauling
McROBERT FUELS has a fleet of tractor trailers for hauling propane as your gas or diesel needs arise.



Wash Bay
McROBERT FUELS Home Office - located in Strathroy, Ontario - features an 80 Foot Wash Bay ready to clean your rig - large or small.




BBQ Propane Systems
McROBERT FUELS will be happy to install lines directly to your outdoor Barbecue so you can enjoy a worry free steady supply of propane all year long.



Propane Cylinders
McROBERT FUELS sells both NEW & Refurbished Propane Cylinders for your commercial, agricultural or residential needs. We can even install lines to provide a steady supply of propane directly to your BBQ if you wish.



Delivery
Need your tank filled? We deliver premium grade petroleum and home heating oils. Schedule an appointment for heating oil delivery by giving us a call at (800) 237-4110, or with our handy contact form. CLICK HERE to Contact Us



Automatic Delivery
If you prefer to sign up for automatic delivery, just call us for a one-time set up. Call us for your discounted rate, and you'll never again have to worry about running out of heating oil or propane. Delivery hours are Mon-Fri 9am - 5pm.



Run Out of Oil?
If you are a CURRENT auto delivery customer and unexpectedly run out of heating oil or propane, please call (800) 237-4110, and we will refill your tank as quickly as possible.



Service Areas
Our service area includes most of Southwestern Ontario. Please call (800) 237-4110 to see if we deliver to your area.




Domestic & Commercial Propane
---
24 Hour Emergency delivery and service.
McROBERT FUELS is pleased to offer Budget billing, with our convenient Pre-Authorized Payment System of 10 equal payments.
Budget Billing starts in August and ends in May.
We also offer an Automated Payment Process on a balance owing basis.
We have a firm fixed rate on propane every fall, starting in October and ending in March.
There is also an automatic delivery process available.
Propane Cylinders
McROBERT FUELS sells both NEW & Refurbished Propane Cylinders for your commercial, agricultural or residential needs. We can even install lines to provide a steady supply of propane directly to your BBQ if you wish.




Frequently Asked Questions
---
Are all heating oil & propane companies basically the same?
We like to think we're different. We are completely dedicated to customer satisfaction. It's our goal to make heating your home easy for you, something you think about once, make an informed decision, and have total peace of mind that your heating needs will always be taken care of. We'll be there for you no matter the weather, every time. Our team is friendly, educated, and here for you, and our product line is among the best in the industry.

We can support your heating needs better than any other fuels company. We have the best equipment options, financing, payment plans, and maintenance contracts, all geared towards saving you energy and money, while keeping you comfortable.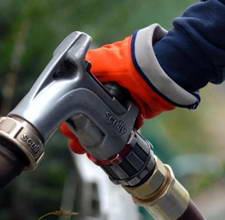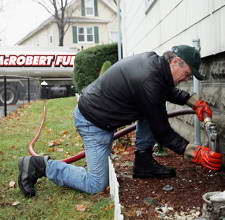 Is propane safe to use in my home?
Propane is a safe fuel to use in your home and business. Propane has a narrow range of flammability and cannot be ingested like gasoline or alcohol fuels because it is released as a vapor from a pressured container. With proper maintainenance your propane appliances will remain in peak performance condition allowing your and your family to enjoy a healthy and safe environment.


Why would I choose propane over electricity for my appliances and/or for heating my home?
According to the U.S. Department of Energy statistics (none available for Canada at this printing), it could cost up to twice as much to operate your range, water heater, dryer or furnace with electricity than with propane gas. Propane gas furnaces and heaters provide more consistent warm air throughout your home at a lower cost than electric heat pumps and have a longer average life span of 20 years, compared with electric heat pumps' 12-year average life span.


Is propane dangerous to the environment?
No. Propane is an approved, alternative clean fuel. Propane is one of the cleanest burning of all alternative fuels; new propane-fueled vehicles can meet the very tough Ultra-Low Emission Vehicle (ULEV) standards, and one model even meets the Super Ultra-Low Emission Vehicle (SULEV) standards. Propane is also nontoxic, so it's not harmful to soil or water.


Is propane really a convenient fuel?
Yes. Propane is stored in portable tanks, so it can be used in areas beyond the natural gas mains. When used in vehicles, propane is also easily replenished and refuels at 10 gallons to 12 gallons per minute, similar to gasoline. Thousands of propane refueling sites are available across the country.


Who uses propane?
Propane is a trusted and reliable energy source that is used by millions of people each day. It fulfills energy needs by burning cleanly and efficiently, giving consumers more value for their energy dollar. People use propane in or outside their homes for furnaces, water heaters, air conditioners, outdoor grills and appliances; on farms; for industrial uses such as forklifts and fleet vehicles; and in millions of commercial establishments throughout North America, including restaurants and hotels that depend on propane for heating, cooking and other uses.


"Remember, preventative annual maintenance pays!"